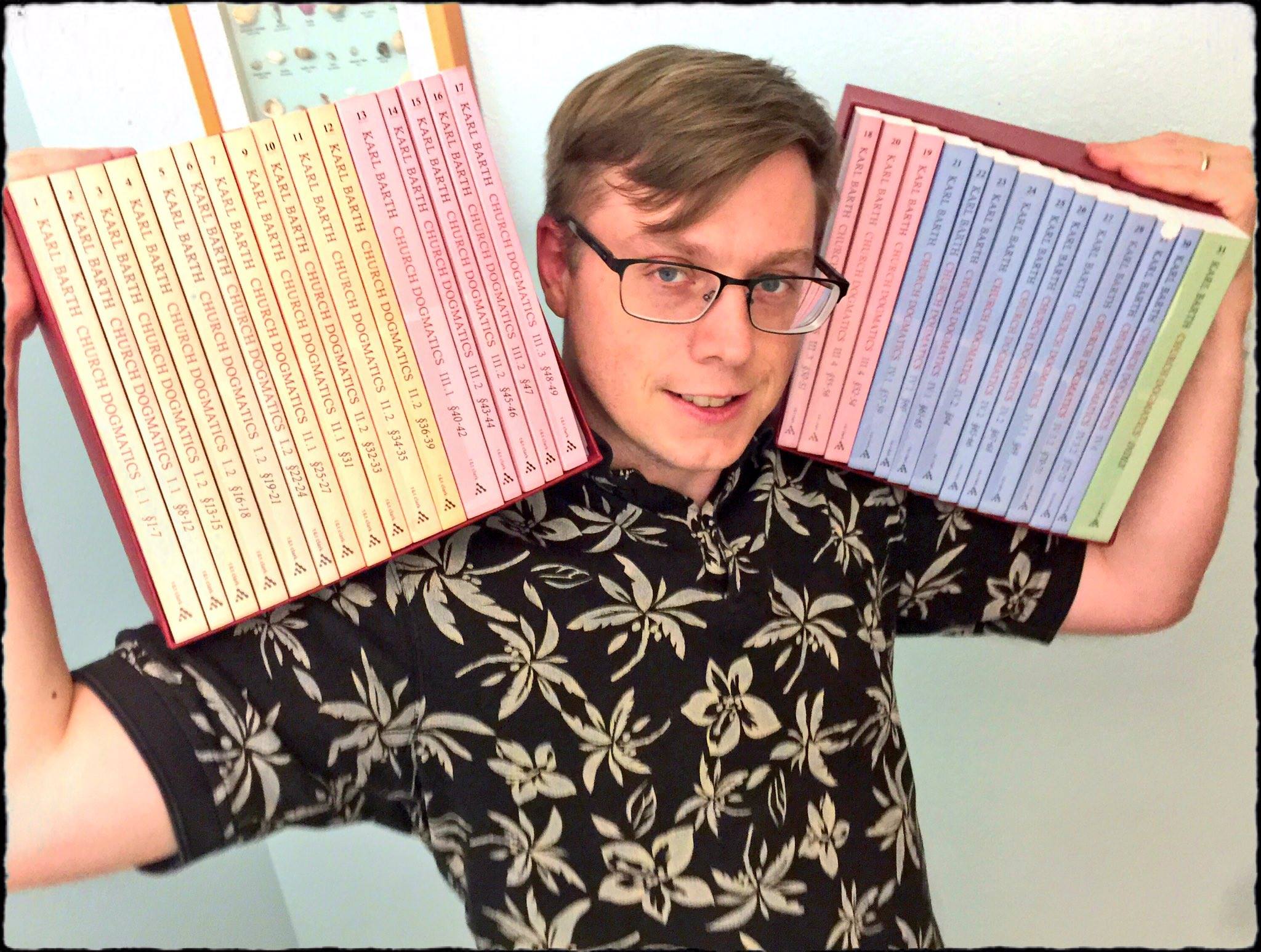 Wyatt Houtz after finishing reading Karl Barth's
Church Dogmatics
(Nov 11, 2016)
About Wyatt Houtz
The PostBarthian is dedicated to Ecumenical Reformed Theology. Our theology is Reformed because it begins with the works of Reformed theologians such as Karl Barth and Jürgen Moltmann and contemporaries, but it also includes the entire Reformed tradition stretching back to John Calvin, Huldrych Zwingli and Martin Luther. Our theology is also Ecumenical because we learn from theologians and churches outside the Reformed tradition, including Catholic, Orthodox, and Pentecostal—wherever truth is found. The purpose of the PostBarthian is to unify the church and world through our common creed that Jesus is Lord, while simultaneously disputing for the truth of Jesus Christ.
Our favorite theologians include (in no particular order) Karl Barth, Jürgen Moltmann, Wolfhart Pannenberg, Karl Rahner, Hans Küng, Rudolf Bultmann, C.H. Dodd, N.T. Wright, James H. Cone, John Calvin, Augustine, Zwingli, and many others.
Wyatt Houtz is the primary contributor to the PostBarthian. He resides in Woodinville, WA on the east side of Seattle with his lovely wife, Tracy, and their adorable children: Zoraida, Augustine, and Pascal. Wyatt currently a member of a Presbyterian church (PCUSA) and was a pastor at Mars Hill Church in Seattle (2011-2013) and is a member of the Karl Barth Society of North America (KBSNA).
In addition to this website, follow us here: