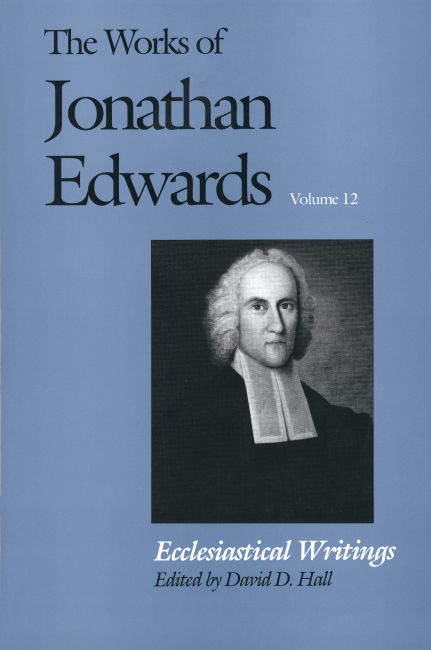 The Narrative of Communion Controversy is at the end of Yale's Jonathan Edwards series "Ecclesiastical Writings (WJE Online Vol. 12)." It consists of a series of letters between Jonathan Edwards and a committee of members at Edward's church in Northampton who wish to have Edwards dismissed from his pastoral position over Edward's shift from Solomon Soddard's half-way covenant views on communion to Edward's requirement of a profession of faith before admittance to full communion.
The correspondence is interesting because it includes several appeals of Edwards to the committee to allow a council of pastors outside of his church, including some outside of his local county to conduct a trial to determine if the desires of the dismissal committee are acceptable. What is particularly noteworthy is that Edwards continually claims that Solomon Stoddard advocated a form of Presbyterian polity and Edwards laments that the committee was abandoning Presbyterianism entirely in favor of Congregational Polity. So this correspondence indicates that Edwards preferred a Presbyterian Church government. And a point of contention between Edwards and the Committee was that the Committee insisted that Edwards be dismissed because he at one time was in full favor of Stoddard's teachings (who was the previous pastor and Edward's grandfather) but now had departed into a Separatist opinion.
Many of Edward's opinions in the letters are responded to by other pastors who wished to know why Edwards requested pastors outside of his county to make a judgment on his local church. There are several references to the Robert Breck A Letter to the Author of the Pamphlet Called An Answer to the Hampshire Narrative (included in the beginning of Vol 12 of Yale's WJE Online series). The previous Letter had addressed the question of whether other churches may influence or block the appointment of a minister at another congregation. Edward's in the Letter advocated the appointment of Robert Breck, and this is also in favor of Presbyterian government over Congregationalism.
The correspondence answers some concerns about churches that are surrounded by heretical Arian churches, or what happens when half of the church are Episcopalian and half are Dissenters (non-Anglican).
Overall, it was an excellent conclusion to Ecclesiastical Writings (WJE Online Vol. 12) and put all the content in perspective. I highly recommend this book.
Related
:
Jonathan Edwards
,
narrative of communion controversy
,
wje online
,
yale