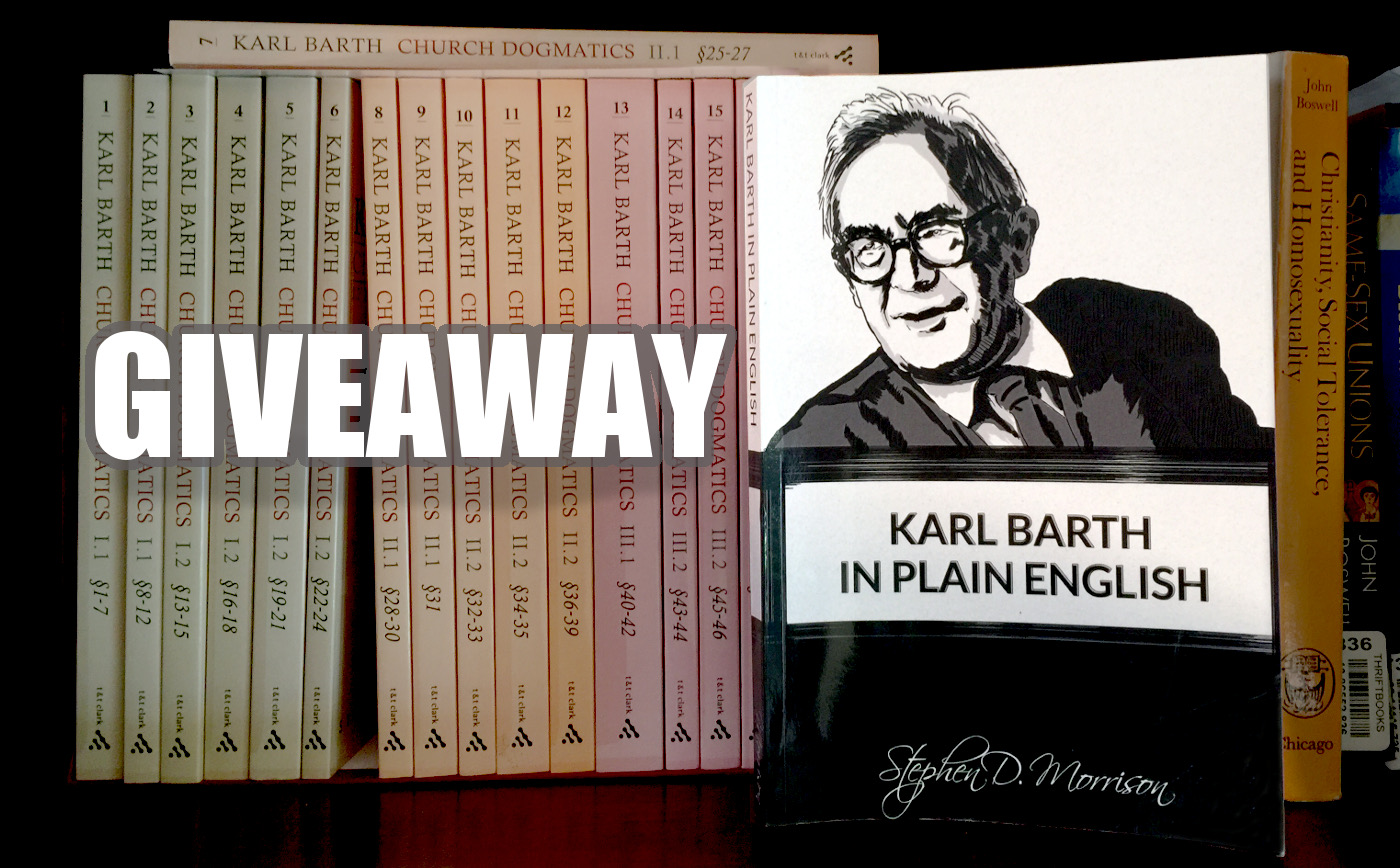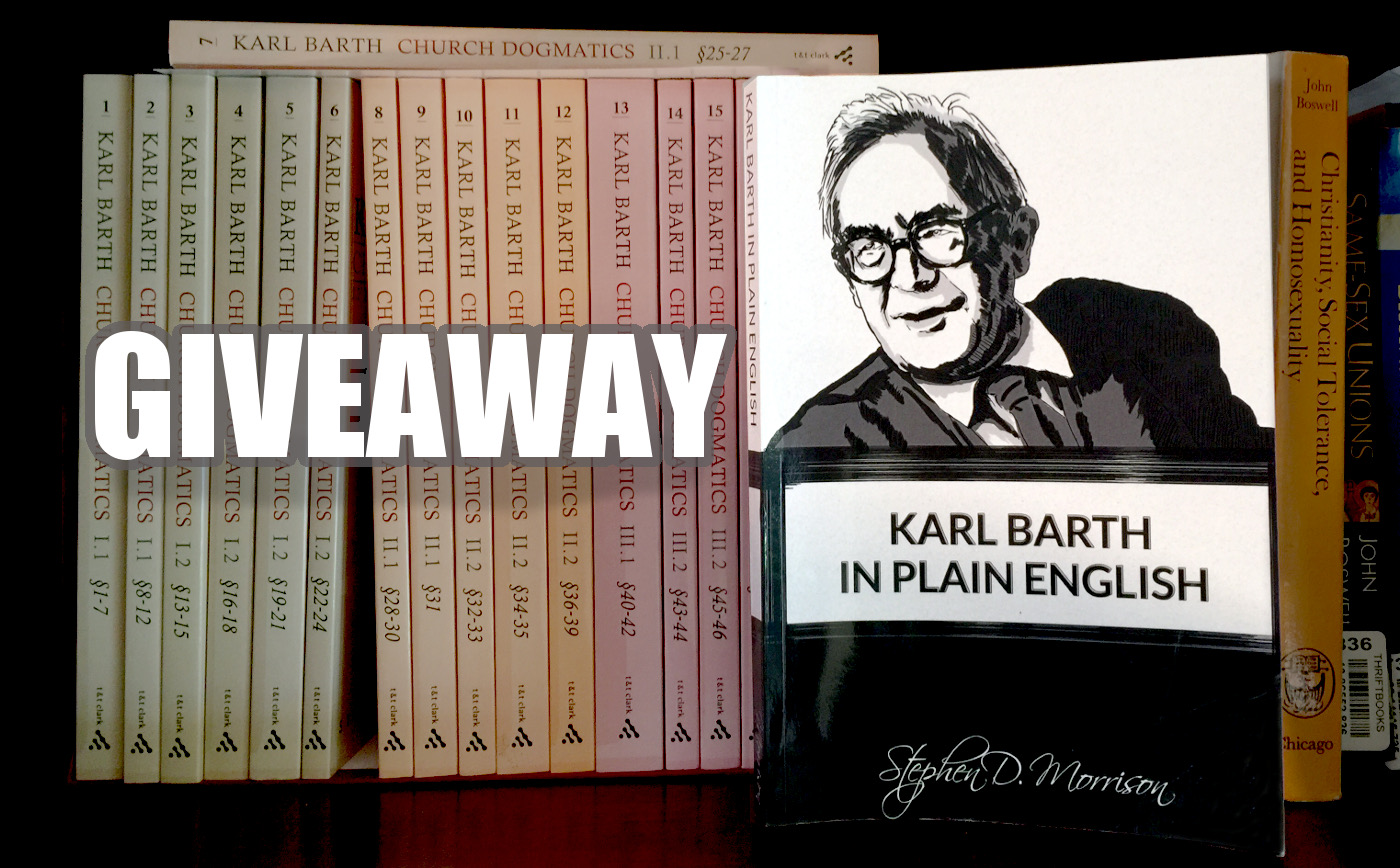 July 23, 2017 Update: The Barth Book Giveaway has officially ended. Congratulations to winners: Zach Emerson, Allen Rea, Jessica Paulsen, and Denis C. Pleșa.
---
The PostBarthian Barth Book Giveaway has now started! We are giving away three paperback copies and one digital copy of Stephen Morrison's Karl Barth In Plain English this week! There are three ways to win, so continue reading to learn about the book and how to enter to win a free copy!
Stephen Morrison's Karl Barth In Plain English
Stephen D. Morrison describes Karl Barth in Plain English as introduction to Karl Barth, that "is a book for beginners, by a beginner" and it aims to be a clear and concise introduction to the theology of Karl Barth. Written from one amateur to another, Stephen hopes to introduce you to Barth's complex thought without all the confusing theological jargon often involved in discussions of his work. It's a great 200 page book that summarizes Karl Barth's key ideas and I really enjoyed the book. For more information about the book, read my recent review.
Three Ways to Enter
There are three ways to win! Enter up to three times, by following each of the following ways to enter this PostBarthian giveaway:
1.) PostBarthian.com : Leave a comment on this postbarthian.com post with your name and valid email.
2.) Twitter.com/PostBarthian : Follow @postbarthian on twitter, and tweet a link to this giveaway post with @postbarthian tagged in it.
3.) Facebook.com/PostBarthian : Like the PostBarthian facebook page, and leave a comment on the facebook giveaway post.
Rules and Disclaimers
Books will only be shipped to locations within the United States of America.
The digital copy is available to international winners in either PDF, ePub or Kindle format.
Winners will be announced on Friday, July 28th.
Winners must respond within one week via email with a USA mailing address to send the book to receive the prize (Sat, August 5th, 2017). Otherwise, they will forfeit the giveaway prize.
Winners may only receive one book per mailing address.
Winners may only receive one book per person.
Contestants may enter up to three times by each of the "Three Ways to Enter".
Only one entry will be considered in each of the "Three Ways to Enter".
Entries via facebook, are according to facebook's rules for giveaways: (Facebook is completely released by all entrants and participants; and this promotion is in no way sponsored, endorsed or administered by, or associated with, Facebook.)
Entries via twitter, are according to twitter's rules for giveaways.
Related
:
Book
,
Giveaway
,
Karl Barth In Plain English
,
Stephen D. Morrison
,
Stephen Morrison