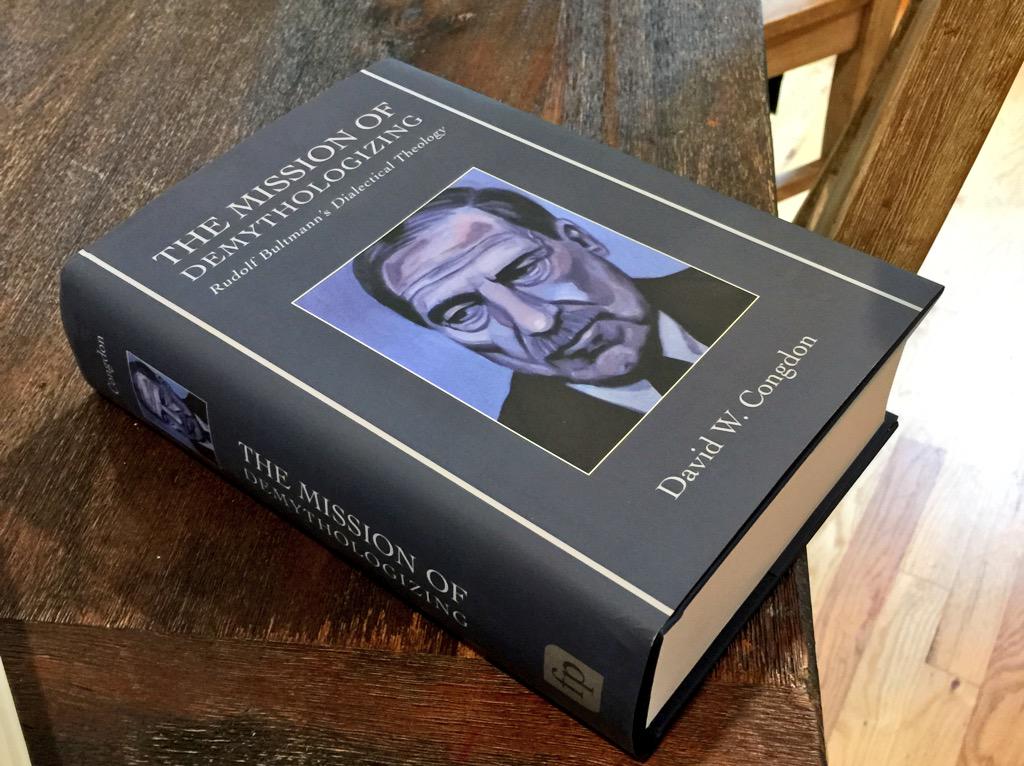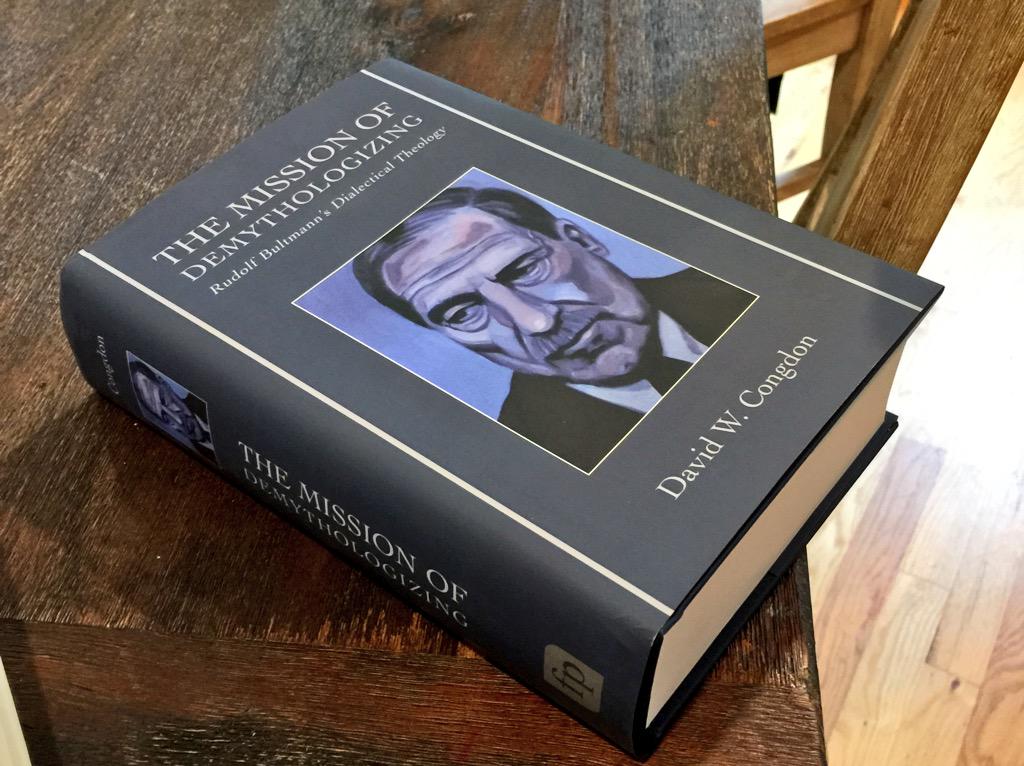 Karl Barth and Rudolf Bultmann were once friends, believe it or not, before theology tore their friendship apart. It is rumored that Karl Barth abandoned his Church Dogmatics due exasperation caused by rising interest in Rudolf Bultmann despite Barth triumphantly overcoming his 'friend-turned-enemy' in his magnum opus. Barth grew exasperated with Bultmann's theology, and declared in a letter that the two them are like a whale and an elephant.
David W. Congdon's newly published book, The Mission of Demythologizing: Rudolf's Bultmann's Dialectic Theology, explores the relationship between Karl Barth and Rudolf Bultmann, and reconsiders whether Barth and Bultmann are as mythical divided as popularly presupposed. In the first chapter, Congdon quotes this famous Barthian Whale and Elephant letter:
It is clear to you how things are between us—you and me? It seems to me that we are like a whale . . . and an elephant, who have met in boundless astonishment on some oceanic shore. . . . They lack a common key to what each would obviously so much like to say to the other according to its own element and in its language.

—Karl Barth (Barth's 24 Dec 1952 letter to Bultmann).

Congdon, David W. The Mission of Demythologizing: Rudolf Bultmann's Dialectical Theology. Minneapolis: Fortress, 2015. 3. Print.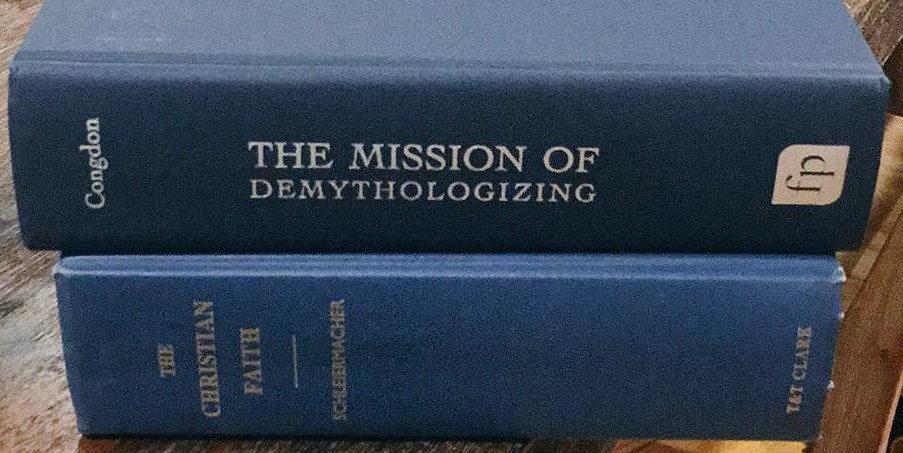 Are Barth and Bultmann so radically different as a whale and an elephant? Are they not both mammals, and was it not the oceanic shore from which the whale returned to the ocean? Congdon's book is a mission to demythologize the myth of the Whale and the Elephant, and this thousand page behemoth of a book is a Voyage of the Beagle to boldly explain Barth's relationship to Bultmann's in a way that no man has gone before. I've recently acquired this book from Fortress Press and plan to review it as I circumnavigate its pages. Although this book is longer and larger than Friedrich Schleiermacher's The Christian Faith, it is far more accessible! (I will clarify, that the 'Schleiermarcherian' proportions of this book are due to Fortress Press graciously spacing out the text for ease on the eyes!)
Congdon explains this common ancestor between the whale and the elephant:
We can therefore trace Barth's doctrine of the Trinity and Bultmann's program of demythologizing from this common missionary starting point. Barth and Bultmann were responding to the challenges of historical consciousness, seeking to think the gospel under the conditions of modernity. Dialectical theology thinks within historical consciousness without reducing faith to history, that is, without reducing kerygma to culture. Similarly, demytholizing does not reductively accommodate or conform the gospel to modernity, as many of its critics allege.

ibid. xxvi.
And how this 'mission' of his work is explained at the end of the preface with a quote:
In the introduction to his work on Barth and Bultmann, James Smart makes the following comment:

'It might be thought that the intention in considering the two men together is to attempt once more to bridge the gap between them, to recognize their points both of agreement and of divergence, and then perhaps to establish a theological position in line with their points of agreement but reconciling somehow their separate contributions where they diverge. That would be much too ambitious a project event if it were practicable.'

Such a project is indeed ambitious, and it is the very one I have attempted here. Whether it is practicable or not is left to the reader to decide.

ibid. xxxii-xxxiii.
This conclusion is explained best in Congdon's comment:
Clarifying the faith for people in a particular cultural situation is the very definition of the missionary enterprise. In carrying out his hermeneutical program, Bultmann is nothing less than a missionary to modernity.

ibid. xxvi-xxvii.
This review is only a review of the introduction to Congdon's book, and I hope to provide a full review in the near future, after I've concluded my Magellan quest through its pages. I expect to find a Galapagos Isles along the way!
Disclosure of Material Connection: I received these book free from Fortress Press in exchange for a review on this blog. I was not required to write a positive review. The opinions I have expressed are my own. I am disclosing this in accordance with the Federal Trade Commission's 16 CFR, Part 255 : "Guides Concerning the Use of Endorsements and Testimonials in Advertising."
Related
:
David W. Congdon
,
Friedrich Schleiermacher
,
Karl Barth
,
Rudolf Bultmann
,
The Christian Faith
,
The Mission of Demythologizing: Rudolf's Bultmann's Dialectic Theology