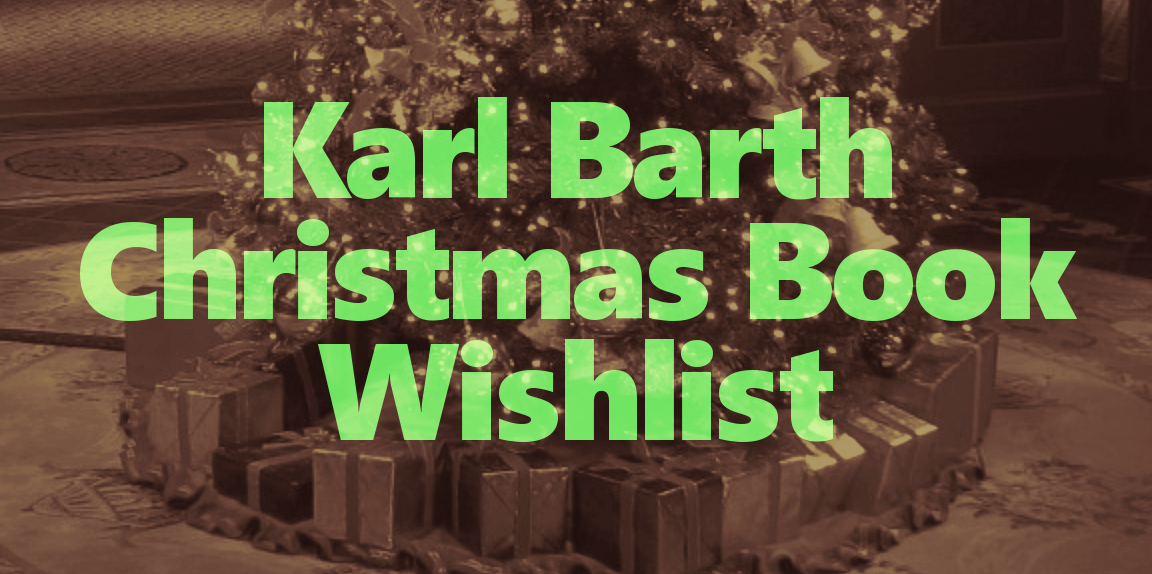 It's Christmas season, and it is a great time to give the gift of Karl Barth! Here are my recommendations for which Barth books to buy for yourself or loved ones this holiday season. I've recommended below two editions of The Church Dogmatics and my top ten books by Karl Barth that are light and easy to read, and finally a list of thirty other books by Karl Barth that all would make excellent gifts!
The Church Dogmatics
The Church Dogmatics is Barth's magnum opus and it is his most important and famous work, and after 8,000 pages spanning 13 volumes, this behemoth is an unfinished masterpiece that is where Barth is at his best. There are two english translations that I recommend to anyone who wants to dive into The Church Dogmatics:
The first is Hendrickson's reprint of The Church Dogmatics, 14 Vols because it is a durable hardcover set that includes an index volume and the set is the most affordable (~$100-175); but the downside of this set is that the text does not include the translations of the latin and greek quotations.
The second edition I recommend is T&T Clark's The Church Dogmatics: Study Edition (31 Vols). This paperback set divides the Church Dogmatics into 30 volumes and also includes a large index as well. The smaller volumes makes them much more portable and the print is easier to read than the Hendrickson's edition. The study edition contains the english translations of all the original languages as footnotes on the pages, and also includes bracketed page numbers for easy referencing the original page enumerations. The negative points are that this edition is out of print and extremely expensive ($350-1000) and it does not include the prefaces or editor comments! Fortunately, bloomsbury has made them available as PDFs. This is the set that I personally own.
It's now possible to buy individual volumes as well, to help you try before you buy. I often recommend purchasing The Church Dogmatics: Study Edition Vol 1.1 Sections 1-7 for new readers who are ready to jump into The Church Dogmatics.
Easy-to-Read books by Karl Barth

Karl Barth published many other books besides The Church Dogmatics, and the sum total pages of these books is as massive as the Church Dogmatics as well! The length and depth of the Church Dogmatics prevents some readers from enjoying Karl Barth (including myself when I haven't had my coffee!). I've selected ten books by Karl Barth that are great gifts to give to anyone who may want a lighter book by Karl Barth.
Thirty Additional Books by Karl Barth for Collectors
I considered adding many of the following books into my top ten, especially Barth's Table Talk, because most of them are very accessible to most readers. However many of these book are also from Barth's earlier carrier, published before The Church Dogmatics, and do not represent Barth's mature thought. They are all books I recommend, especially since there are many used copies that may be found for pennies.
Be a good friend and give the gift of Karl Barth his holiday season! Is there a better way to show someone that you love them?
Related
:
Book Recommendations
,
Christmas
,
Church Dogmatics
,
Karl Barth
,
recommended books
,
Wishlist